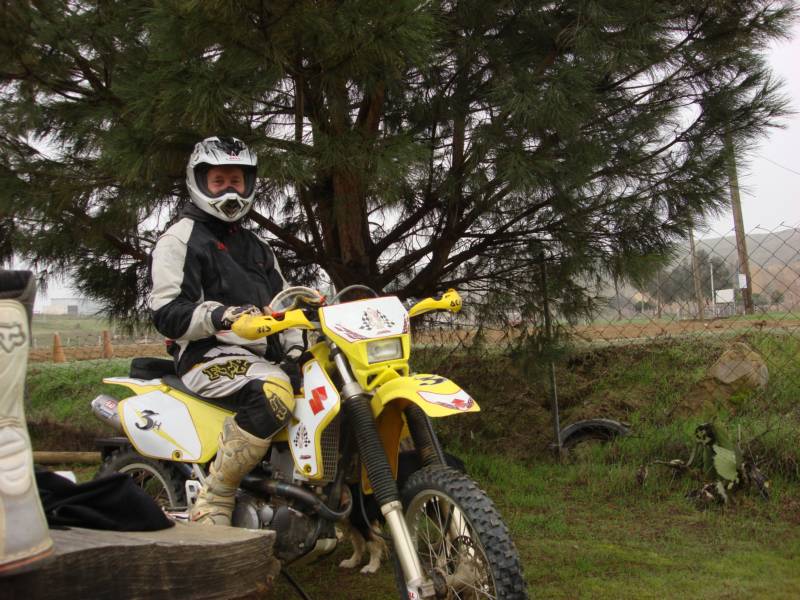 We offer the following:




Motorcycle Safety Foundation (MSF) Dirt Bike Closed Range Course (CRE):


A basic beginner dirt bike course covering throttle, clutch, shifting and braking, body position in the saddle, handling skills around orange cones, standing, sitting, figure-8's, riding over small obstacles, trail safety, riding responsibly, and more.
All ages (six years and up)
Minimum requirement: must be able to ride a bicycle
Cost: $185 for the class, and $20 for our Park Fees. Add $30 if you need to borrow one of our motorcycles.  Includes helmet, gloves, and goggles.

You may repeat this class for $200, plus the $20 Park Fee. We will include the bike at no extra cost. (We review the skills and add new ones).

Choose from Intermediate or Advanced Lessons, Trail Riding or Flat Track Racing.
All ages (six years and up)
Requirements: Must have own motorcycle and at least 6 months of riding experience
.(This is for intermediate and advanced riders)

Cost: call to discuss

Note:  Learning dirt bikes will help you become a better street rider as well.